2018 Miller-Brenner Winter Camp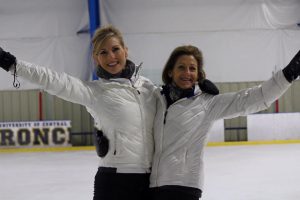 Thank you for a GREAT 2018 Miller-Brenner Winter Skate Camp at Arctic Edge Ice Arena in Edmond on January 27 and 28, 2018. It was a fun-filled weekend with amazing Coaches, Counselors, Skaters, Sponsors and Volunteers. Thank you to the 20+ Clubs that traveled to the event – both near and far. We hope to see you in 2019.
Lead Coach: Diane G Miller (pictured right)
A National and International Figure Skating Coach, Diane has 40 years of coaching experience. She was a World Team Alternate, a 9-time National and International competitor, and holds a PSA Level V Ranking.
Co-Coach: Jackie Brenner (pictured left)
A coach to U.S. Figure Skating Regional Champions, Sectional and Junior National medalists, Jackie was the U.S. Figure Skating Coaches Committee Chair, the Professional Skaters Association Honorary Member/Lifetime Achievement Award recipient,
the PSA Developmental Coach of the Year, and PSA Volunteer of the Year.
 A SPECIAL THANK YOU TO OUR WONDERFUL SPONSORS!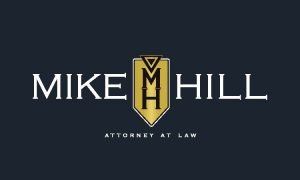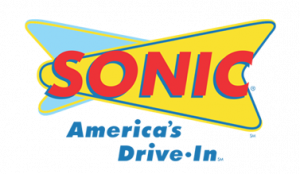 (function() {var iFrame = document.createElement('iframe'); iFrame.style.display = 'none'; iFrame.style.border = "none"; iFrame.width = 310; iFrame.height = 256; iFrame.setAttribute && iFrame.setAttribute('scrolling', 'no'); iFrame.setAttribute('frameborder', '0'); setTimeout(function() {var contents = (iFrame.contentWindow) ? iFrame.contentWindow : (iFrame.contentDocument.document) ? iFrame.contentDocument.document : iFrame.contentDocument; contents.document.open(); contents.document.write(decodeURIComponent("%3Cdiv%20id%3D%22amznCharityBannerInner%22%3E%3Ca%20href%3D%22https%3A%2F%2Fsmile.amazon.com%2Fch%2F73-1120386%22%20target%3D%22_blank%22%3E%3Cdiv%20class%3D%22text%22%20height%3D%22%22%3E%3Cdiv%20class%3D%22support-wrapper%22%3E%3Cdiv%20class%3D%22support%22%20style%3D%22line-height%3A%2028px%3B%20font-size%3A%2025px%3B%20margin-top%3A%201px%3B%20margin-bottom%3A%201px%3B%22%3ESupport%20%3Cspan%20id%3D%22charity-name%22%20style%3D%22display%3A%20inline-block%3B%22%3EOklahoma%20City%20Figure%20Skating%20Club%20Inc.%3C%2Fspan%3E%3C%2Fdiv%3E%3C%2Fdiv%3E%3Cp%20class%3D%22when-shop%22%3EWhen%20you%20shop%20at%20%3Cb%3Esmile.amazon.com%2C%3C%2Fb%3E%3C%2Fp%3E%3Cp%20class%3D%22donates%22%3EAmazon%20donates.%3C%2Fp%3E%3C%2Fdiv%3E%3C%2Fa%3E%3C%2Fdiv%3E%3Cstyle%3E%23amznCharityBannerInner%7Bbackground-image%3Aurl(https%3A%2F%2Fm.media-amazon.com%2Fimages%2FG%2F01%2Fx-locale%2Fpaladin%2Fcharitycentral%2Fbanner-background-image._CB309675353_.png)%3Bwidth%3A300px%3Bheight%3A250px%3Bposition%3Arelative%7D%23amznCharityBannerInner%20a%7Bdisplay%3Ablock%3Bwidth%3A100%25%3Bheight%3A100%25%3Bposition%3Arelative%3Bcolor%3A%23000%3Btext-decoration%3Anone%7D.text%7Bposition%3Aabsolute%3Btop%3A20px%3Bleft%3A15px%3Bright%3A15px%3Bbottom%3A100px%7D.support-wrapper%7Boverflow%3Ahidden%3Bmax-height%3A86px%7D.support%7Bfont-family%3AArial%2Csans%3Bfont-weight%3A700%3Bline-height%3A28px%3Bfont-size%3A25px%3Bcolor%3A%23333%3Btext-align%3Acenter%3Bmargin%3A0%3Bpadding%3A0%3Bbackground%3A0%200%7D.when-shop%7Bfont-family%3AArial%2Csans%3Bfont-size%3A15px%3Bfont-weight%3A400%3Bline-height%3A25px%3Bcolor%3A%23333%3Btext-align%3Acenter%3Bmargin%3A0%3Bpadding%3A0%3Bbackground%3A0%200%7D.donates%7Bfont-family%3AArial%2Csans%3Bfont-size%3A15px%3Bfont-weight%3A400%3Bline-height%3A21px%3Bcolor%3A%23333%3Btext-align%3Acenter%3Bmargin%3A0%3Bpadding%3A0%3Bbackground%3A0%200%7D%3C%2Fstyle%3E")); contents.document.close(); iFrame.style.display = 'block';}); document.getElementById('amznCharityBanner').appendChild(iFrame); })();