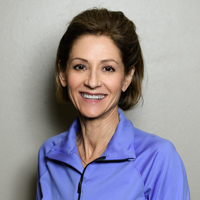 DIANE G MILLER
(602) 791-1474
Diane@GrandMayan.net
Diane G Miller is a Master Rated National and International Figure Skating Coach, holding a Master Rating in Freestyle, Figures, Sports Science and Moves in the Field.
* 2015 U.S. Figure Skating/PSA "Pieter Kollen" Sport Science Coach of the Year
* 42 years coaching experience
* International and National Coach
* World Team Alternate
* 9 time National and International competitor
* PSA Level V Ranking
* Conference and Seminar speaker
* Professional Skaters Association Affiliations:
PSA Honorary Member
National Education Director
Second Vice President
Foundations Committee
National Registry of Ice Skating Coaches (NRISC)
Nominating Committee
Ratings Committee
Selections Committee
Strategic Planning Task Force
Sports Science Committee Chair
Technical Committee
*United States Figure Skating Association Affiliations:
Faculty USFSA Elite Training Camp
Faculty USFSA National Novice Camp
Faculty Reach for the Stars Jr. National Camp
Faculty North American Training Camp
Athlete Development Committee
Coaches Committee
Parents Committee
Sports Science and Medicine Committee
Sports Science Council
*United States Olympic Committee Affiliations:
Chair Resident Figure Skating Program
Presenter USOC Elite Coaches Conference
Presenter USOC Exercise Physiology Conference for Coaches
Diane presently resides in Phoenix, Arizona where she continues to coach and present at seminars around the country.