Check out our new OKCFSC Merchandise store at Zazzle!
Welcome to the OKC Figure Skating Club store! You and your skater can find tons of items to show your pride in belonging to such a special club, and promote awareness of the OKCFSC and figure skating in the Oklahoma City metro!
If there is anything you would like to see added product-wise, please contact Mikal Hermanns at mikalhermanns@gmail.com.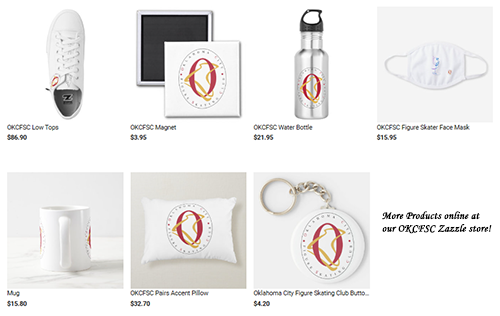 Club Jackets
OKCFSC Club Jackets are available at Jen Skates.  Please order directly through the vendor. If you would like an OKCFSC black puffer jacket or vest, please contact Megan Williams by email at Megwilliams328@gmail.com.